Cem Başarır Solo Exhibition
Resim sanatçımız Cem Başarır'ın bireysel resim sergisi ile ilgili duyurusunu sizlerle paylaşıyoruz.
CEM BASARIR
SOLO EXHIBITION
A tour of Toronto on canvas!
"yours to discover"
Opening Reception: May 14, Thursday 6-9 pm
You are invited to take a tour and see the city with Cem Basarir's unique artistic eye. You might recognize the buildings or the street, maybe the bench at the park you sat on. It's all about our lives and our city but in a very fantastic, beautiful way. The displayed artworks all capture the vibrant city of Toronto in its unique ways and define Cem Basarir's distinctive style. His paintings celebrate the realism of life at a very particular moment, while creating a softened quality to each piece. As a contemporary urban artist, his passion and profound talent is truly reflected in his paintings.
We hope to see you this special one day solo exhibition!
 CAMBRIA GALLERY
91 Parliament Street Toronto, On M5A 3Y7
(Between King & Adelaide)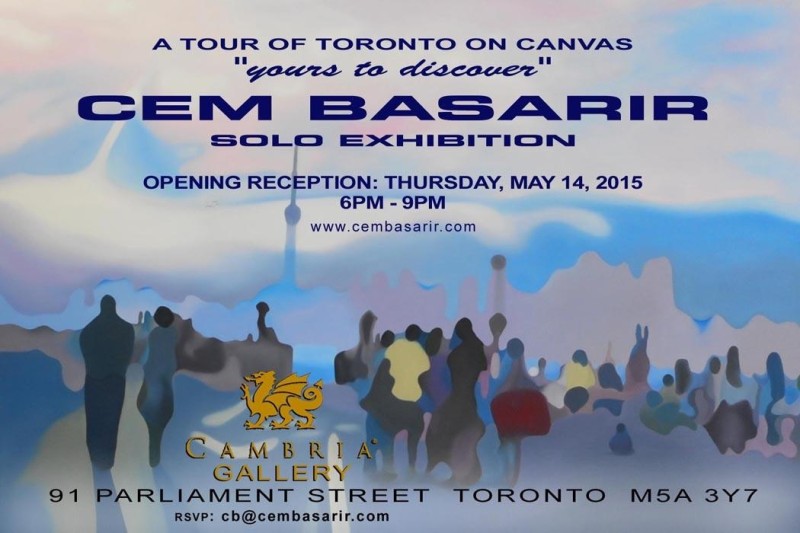 ---
---
---