Evan and Group of Five Sergisi
Toronto'da yaşayan değerli resim sanatçımız Sibel Çoşkuner'in öğrencilerinden altı tanesinin çalışmalarının sergilendiği etkinlik, 17 Aralik 2016 tarihinde başlayarak, Second Cup, 311 York Mills Road, North York' da bir hafta süre ile ziyaretçilere açık oldu. İki Türk öğrencinin de içinde bulunduğu küçük resim sanatçıları bu güzel sergilerini "Tom Thomson ve Group of Seven" oluşumundan esinlenerek "Evan and Group of Five" adıyla hazırladılar. Büyük ilgi gören ve sergilenen resimlerin tümünün satıldığı sergide eserleri yer alan katılımcılardan dördü  9, bir tanesi 10 ve diğeri 12 yaşlarında, 4. 5. ve 7. sınıf ogrencileri idi ve Bayview'da bulunan Bayramov Müzesi'nden gelecekteki sergiler için davet aldılar.
Turkish Society of Canada olarak, bizler de Sn. Sibel Çoşkuner'I ve öğrencilerini bu güzel sergi etkinliği için kutluyoruz ve Türk toplumunun sanat ile de kendinden söz ettirmesinden büyük mutluluk duyuyoruz.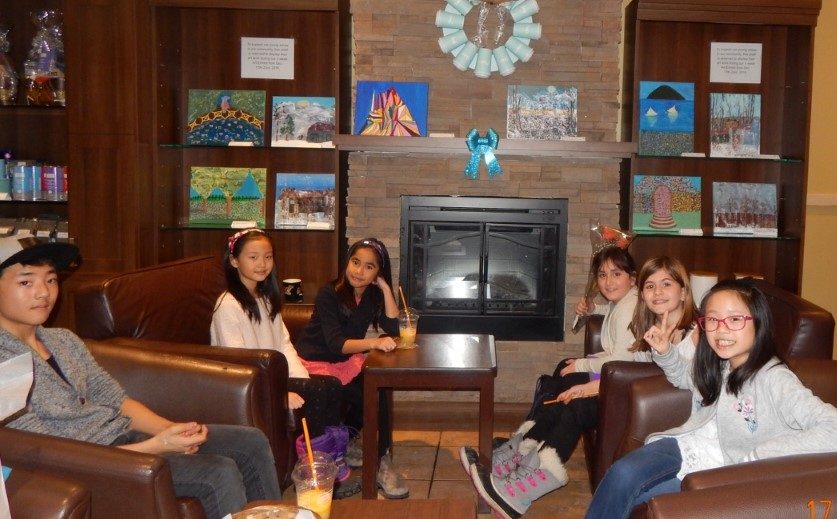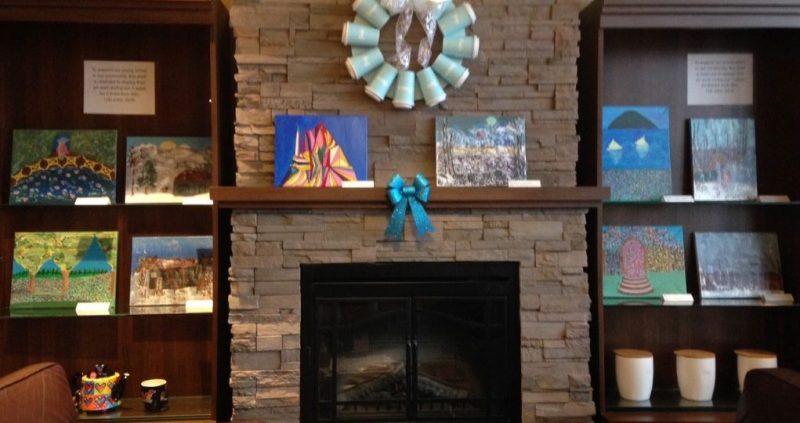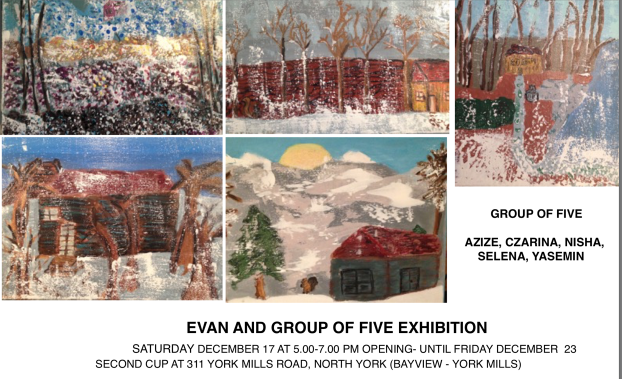 ---
---
---