First Turkish Female Subway Operator
We want to introduce you to our community as the first Turkish female subway operator in TTC. Can you please tell us about yourself first? How long have you been in Canada? How long have you been working with TTC?
My name is Digdem Demir. I have been living in Canada for 14 years. I hold Bachelor of Science in Biology from Middle East Technical University, completed Criminal Psychology Program as well as the Police Foundations Program through Mohawk College. I have over 20 years of experience in customer service by taking different roles in dealing with public, managing, teaching as well as being in charge of the public safety while working in Food and Beverage, Hospitality and Security Industries. I am a people and safety oriented person. I love helping people. I volunteer in several organizations such as Peel Regional Police, Associated Youth Justice of Peel, Distress Centre of Peel and Bereaved family members of Peel/ Halton for over four years. I have been working for TTC as an Subway Operator at YUS Line 1 for 10 months.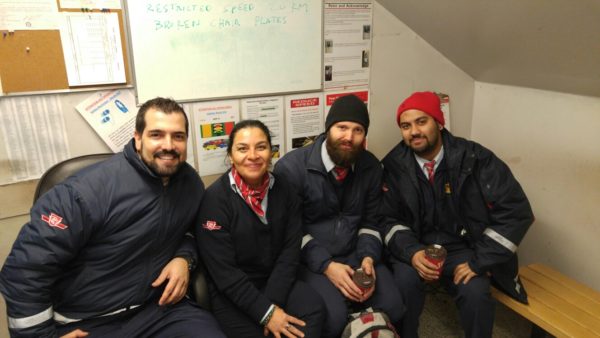 Can you please tell our readers more about your job? How is your typical working day?
The job itself is routine but what makes it challenging is a variety of incidents that can happen on regular basis. At these times responsibility and safety becomes more clear as an operator for the thousands of passengers I help to transport each day. A common misconception is that it's easy for an Operator to stop the train quickly if needed due to the size and weight of the train. Also It's the Operator's responsibility to properly stop and spot the train at each station platform manually as opposed to people thinking that t is done automatically by the train.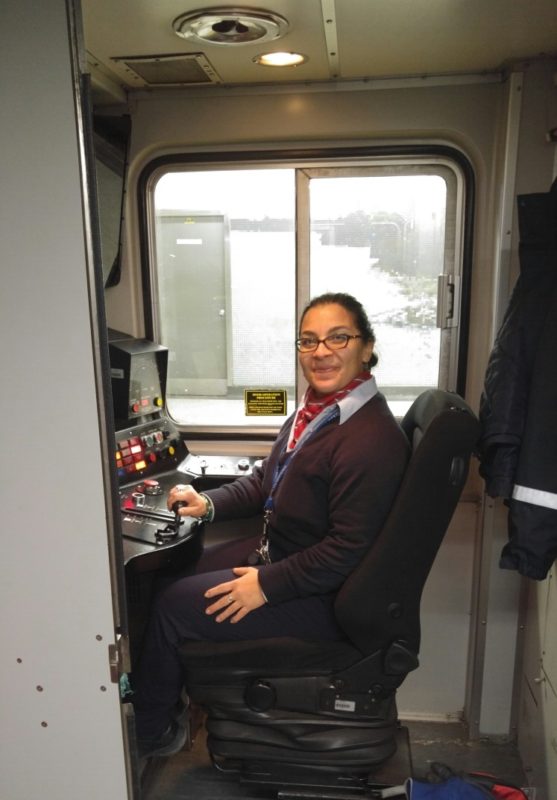 Does your job have any challenges for women? Whether conditions or working hours? What is the most fun part of it?
Challenges are applicable for every Operator. Most challenging part is shift work., staying alert and maintain safety for all passengers and the people at the platform.
The most fun part is for me seeing kids and pets on the platform. I love animals. When the kid looks at me, admiring me, makes me feel amazing.  Also I am a people person . Interacting and being of service to people is the most fulfilling part of my job.
As a hard working member of TTC, you should be proud of a member of your team. Do you recommend your job to other women?
I absolutely recommend Operator Career to every women. It is a great career with great benefits. It is the best place to work for.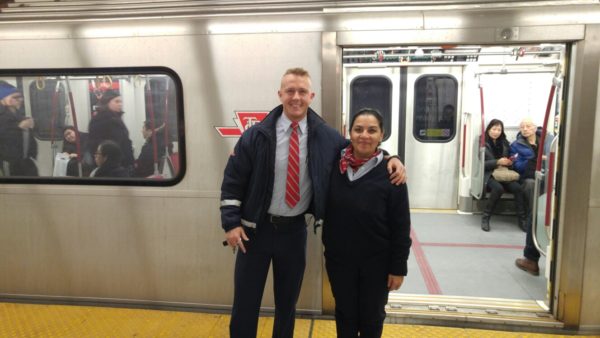 What should be the path for applying a similar job in TTC?
I advise anyone interested in a rewarding career , to go online to apply once a Transit Operator Position opens on TTC Careers website. Having a clear driving record is a must. Hiring process takes a while about two years. Subway operator training is the hardest comparing to bus or streetcar training and lengthy just over a month.
Do you have any recommendations especially for women who want to work and add value to both community and the organisations?
I recommend especially for women to never give up pursuing a dream and encourage them to realize that they have a valuable contribution to make for both community and organizations.
Thank you for your time for this enjoyable interview. We wish you happiness and success in your job and life.
Thank you.
---
---
---