Geleneksel Bayram Yemeği
Biz diaspora Türk'leri genel anlamda milli ve dini bayramlara oldukça önem veren bir toplumuz. Bunun büyük bir sebebi ise Türkiye'den uzak olmamız. Her bayram veya özel günlerde "keşke Türkiye'de kutlayabilseydik" lafını sık sık duyabilirsiniz.
Öyle ki burada yaşayan bir çok Türk'ün ailesi veya akrabaları burada değil, bu sebep ile arkadaşlarımız bizlerin hem ailesi hem de akrabası oluyor ve Kanada oldukça soğuk olduğu için bu dostluklar hepimizin içini ısıtan faktörlerden birisi. İşte Turkish Society of Canada'da bu ailenin bir uzantısı ve her sene olduğu gibi büyük bir bayram yemeğinde buluşabilmek oldukça heyecan verici oluyor.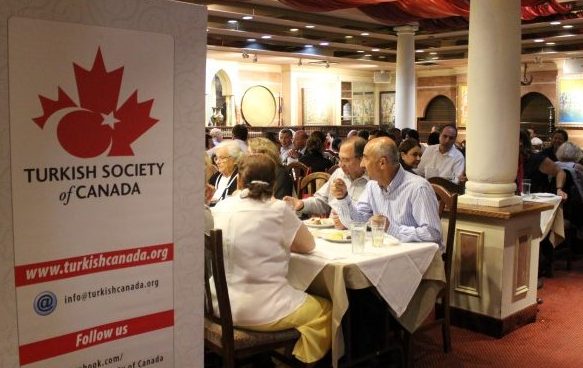 Sene içinde yapılan harika etkinliklerden ve çoğumuzun Türkiye tatili sonrası yaptığımız ilk buluşma oluyor geleneksel kurban bayramı yemeği. Bu sene de Jerusalem restoranda gençler, çocuklar, büyüklerimiz, konsolosumuz ve temsilciler ile beraber toplandık, nefis yemekler yiyip, sohbet ettik, kucaklaştık, bayramlaştık, özlem giderdik, gençlerimiz kura çekiminde yardım ettiler, küçüklerimiz girişte çikolata tuttu, resimler çekildi ve her zaman ki gibi güzel anılar yaratıldı. Bayram yemeğinde ki ortam Türkiye'yi aratmadı ve hakikatten eğlenip herkese bayramlaşma fırsatımız oldu.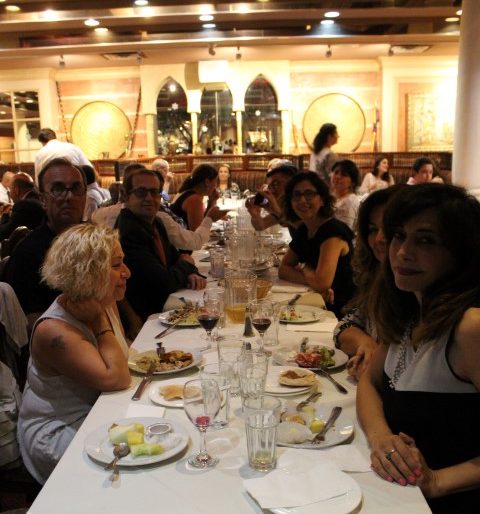 Yurt dışında yaşayan Türk toplumu olarak kültürümüzü, adet ve törelerimizi bizden sonra gelecek olan nesillere en güzel şekilde aktarmak bir hayli önemli ve Kanada'da yaşayan bir Türk genci olarak Turkish Society of Canada'ya teşekkür ediyorum çünkü bizlere burada devam ettirebileceğimiz olumlu bir iz bırakacak yol açıyorlar.
Herkesin geçmiş bayramı mübarek olsun.
Sıla Özer
Sıla Özer Ankara doğdu ve on yaşında Kanada'ya ailesi ile taşındı. Ryerson Üniversitesinde Halk Sağlığı okuyup politika yan dalı yapmakta. İnsanların ırkı, dini, cinsiyeti ne olursa olsun ayrım yapılmasına karşı olan, doğanın bir parçası olup ona sonsuz saygı duymamız gerektiğini düşünen, boş zamanlarında yoga yapıp, müzik dinleyip amatörce dans eden, hayatın mucizelerine inanan, ailesi ve arkadaşları ile vakit geçirmeyi seven, kültüründen ve kimliğindem gurur duyan genç bir Türk.
---
---
---