"Holiday in the Village" Etkinliği
Turkish Society of Canada bu yıl 3 Aralık Cumartesi günü York Regional Police Department tarafından organize edilen "Holiday in the Village" etkinliğine ikinci kez davet edildi. Etkinlik Whichuch-Stouffville'de bulunan ve çocuklara eğitim vermek amacı ile küçük bir mahalle olarak kurulan Community Safety Village içerisinde gerçekleştirildi.
Bu şirin mahallehepsi küçük boyutlarda olmak üzere okulu, bankası, postahanesi, polis karakolu itfaiye binası, çocuk parkı,trafik lambaları, trafik işaretleri ve bisiklet yolları ile gerçek bir yerleşim yerinin kopyası görünümünde bir eğitim alanı.
Geçen sene olduğu gibi biz yine minik okulumuzu kendi evimiz gibi hazırlayıp gelen ziyaretçilerimize simit ve lokum ikramlarımızla beraber Türk misafirperverliğini göstermeye çalıştık. O kadar beğenildik ki minik okulumuz ziyaretçilerle doldu taştı. Tekrar tekrar ikramlarımızı tatmak isteyenler defalarca ziyaretimize geldiler. Bu arada gönüllülerimiz gelen misafirlerimizin sorularını büyük bir içtenlikle ve sabırla yanıtladılar.
Aynı şekilde gönüllülerimiz de toplum temsilcilerine iade-i ziyarette bulundular. Güzel dostluklar kazanıldı.
Canla başla çalışan gönüllu arkadaslarımız etkili soğuğa ragmen Türk kültürünü tanıtmak için ellerinden geleni yaptılar.
Bu arada bizlere devamlı sıcak kakao taşıyan "Village" gönüllülerine de buradan teşekkür ederim.
Nermin Kahramanoğlu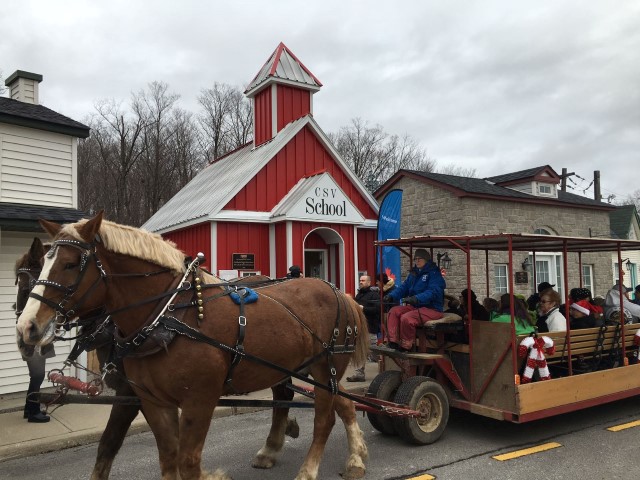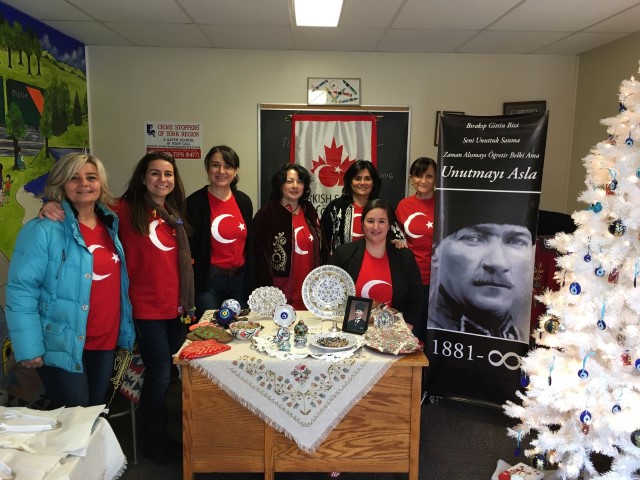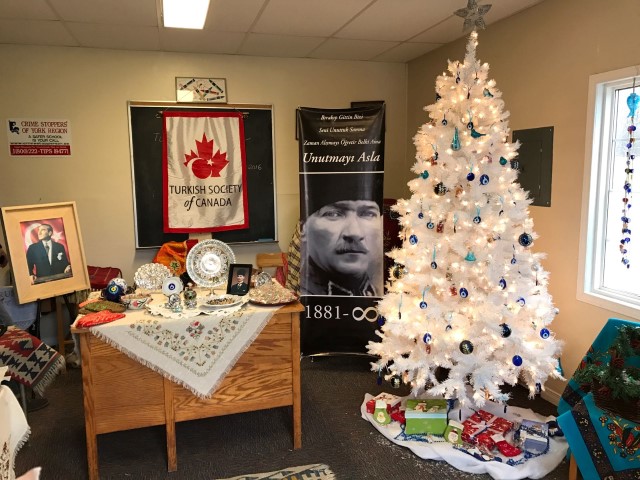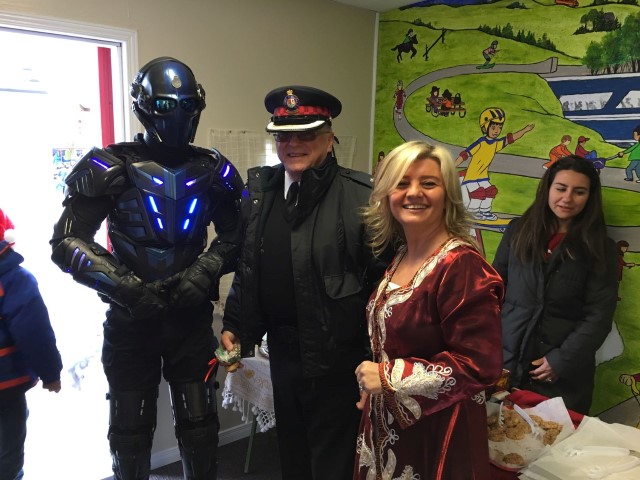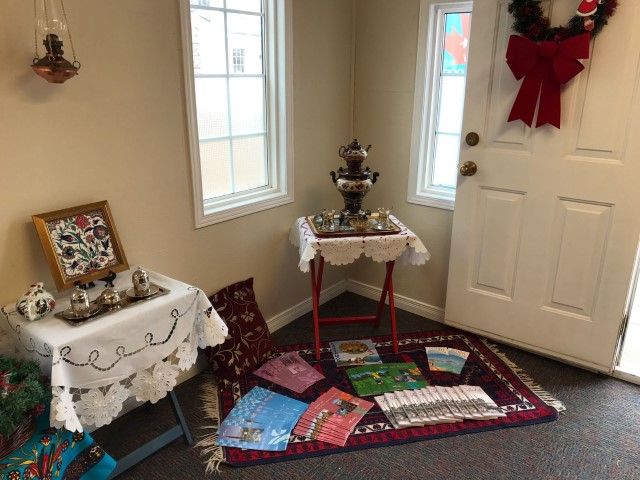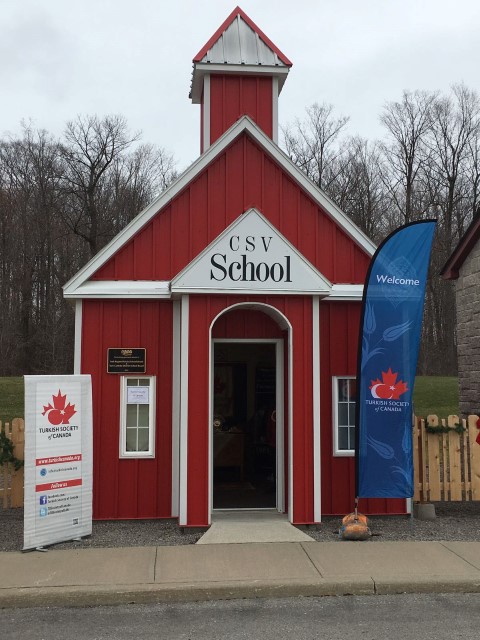 Nermin Kahramanoğlu, 1988 yılında evlenip Kanada'ya yerleşti.TSC'ye kurulduğundan beri gönüllü olarak yardım etmeye çalışıyor. Burada hiçbir şeye değişmeyeceği çok güzel dostluklar da edindi. İki kızı var. Yağlı boya resim yapmaya ilgi duyduğundan, School of Fine Art'a gitti. Halen zaman buldukça resim yapmaya çalışıyor. Ama bu arada aslında fotoğraf cekmeye merakını keşfetti. Daha çok doğa ile ilgili fotoğraflar çekiyor. Her fırsatta kitap okumayı ve seyahat etmeyi de cok sever.
---
---
---