Interview with COSTI
COSTI Immigrant Services will be one of our hosts this month. Thank you for having us and your time for this interview. Let's start with introducing your organisation COSTI to our readers? When COSTI was established? What are the missions?
Established in 1952, COSTI is a community-based multicultural agency, providing employment, educational, settlement and social services to all immigrant communities and individuals in need of assistance. COSTI annually serves a total of 39,000 individuals from a very diverse population, ensuring that individuals from every corner of the world are provided with equal access to our services. Operating from 17 locations in Toronto, the Region of Peel and York Region. COSTI is one of Canada's most culturally diverse agencies, with over 60 languages spoken by staff.
39,000 clients, over 80,000 client contacts/services
Over 300 full-time and part-time staff
17 locations
170 volunteers contribute a total of 15,000 hours each year and are involved primarily in administrative work, special events, fundraising, advisory committees and promotion/outreach activities.
Total annual budget: $23 million
Mission: COSTI provides educational, social, and employment services to help all immigrants in the Toronto area attain self-sufficiency in Canadian society. COSTI, founded by the Italian community to meet a shortage of services for immigrants in the post war era, is today a multicultural agency that works with all immigrant communities having a shortage of established services.
Vision: COSTI strives to be a leader in community service, using a client focused, proactive, and innovative approach in planning, developing, and delivering services. COSTI will meet the changing needs of a diverse ethno-cultural community while encouraging the full growth and development of its clients and staff.
Does any applicant have to pay a fee to attend COSTI programs and services?
No, there is no fee to attend COSTI programs and services.
Who can apply to your programs?
All Canadian Citizens and Immigrants can apply to a variety of COSTI's programs.
How can a person who wants to apply your programs contact you? Are there any specific locations where you offer services?
They can visit our website at : www.costi.org for more information of the various programs and services over the 17 different locations.
Can you please share your opinions about our "Career Discovery and Networking Day" event which was held on May 15th, 2016 at Ryerson University?
It was a well-organized event.  The volunteers were very helpful from the check-in table to the main organizers.  It was an opportunity to meet and talk with people who made it in Canada professionally and to also meet with some people from Ryerson.
Thank you for being with us and your comments. We wish you and your organization a very successful year.
Thank you
Special thanks to Turkish Society of Canada volunteers Sezin Atasoy and Merih Atasoy for this interview.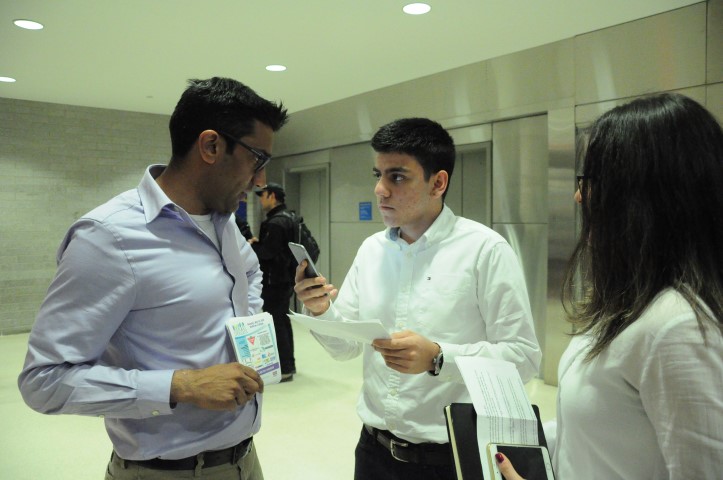 ---
---
---