Run for Peace
Çoğumuz hafta içi binbir çeşit günlük gerekliliği yerine getirirken Toronto`da yaşamanın en büyük avantajlarından  olan doğa ile içiçe yaşamanın tadını çıkarmayı unutuyoruz. Ve yine çoğumuz hergün geride bıraktığımız ailemizi özlüyoruz.  28 Ağustos`ta Highpark`ta yapılan Run for Peace etkinliği, hem ağaçların altında huzurlu bir Pazar günü geçirmek, hem de "Turkish Society of Canada ailemiz" ile yalnızlığımızı gidermek için çok güzel bir fırsattı.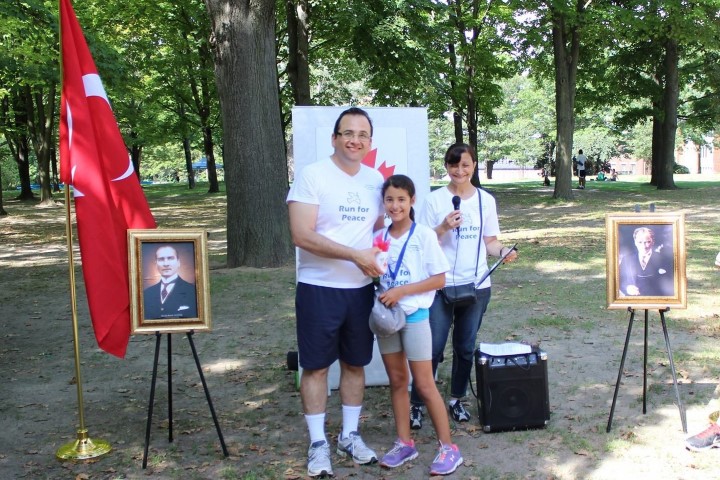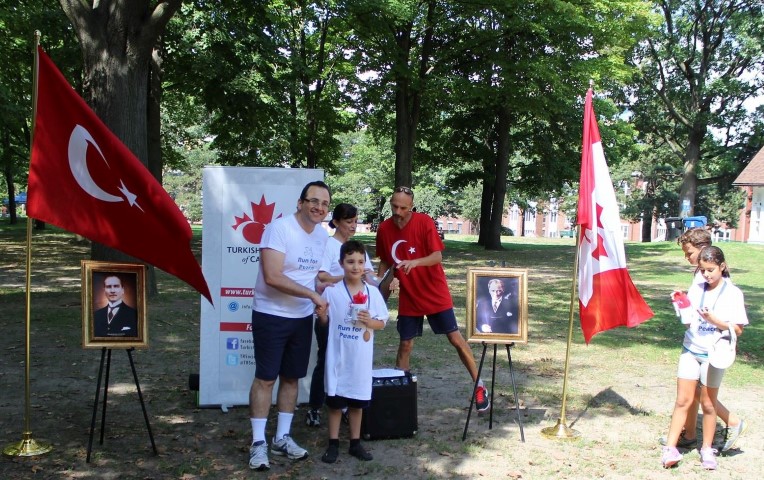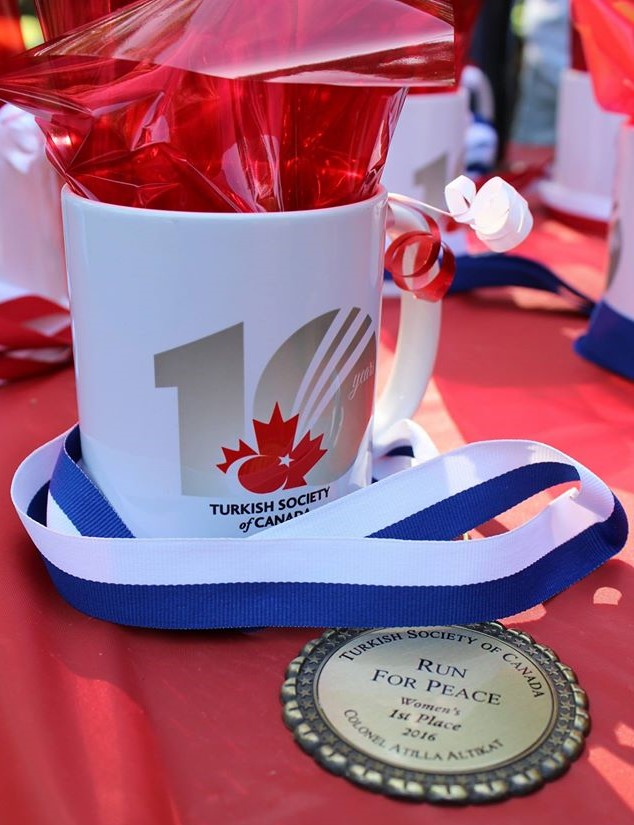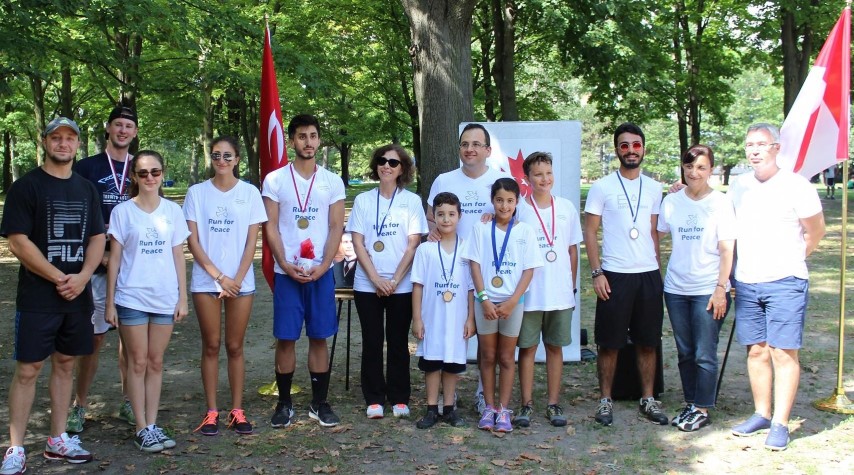 Dünyanın dört bir yanında huzuru ve barışı bozan üzücü eylemlerin yer aldığı bir dönemde, barış adına Run for Peace etkinliğine ailece katılmak bizim için çok anlamlıydı. Bir yaşında geldiği bu topraklarda Türk olduğunu ve Türklüğü her ne kadar anne ve babasından öğrense de Turkish Society of Canada üyeleri gibi güzel bir topluluğun olduğunu görmesi, barış adına yapılan bir koşu düzenlediklerine şahit olması ve o koşuda yer alması kesinlikle şu an 10 yasında olan kızımızın Türk kimliğine büyük katkıda bulundu. Öyle ki, kendisini ilk defa bu koşudan sonra kendi kendine İstiklal Marşımızı mırıldanırken bulduk ve gurur duyduk.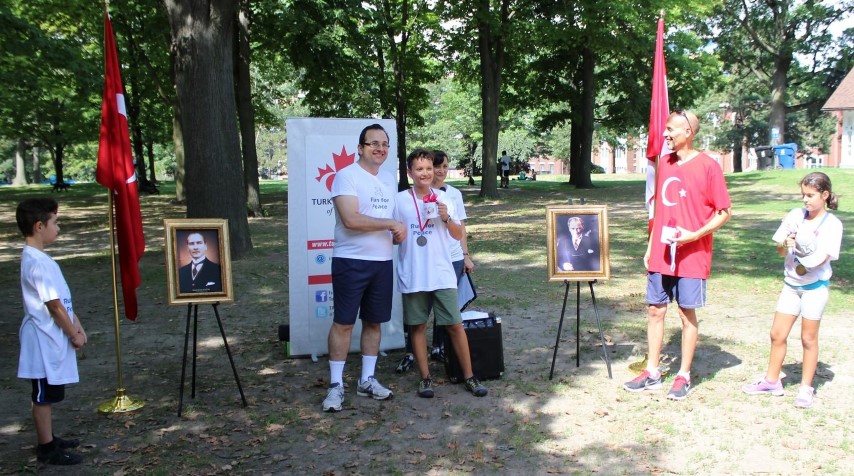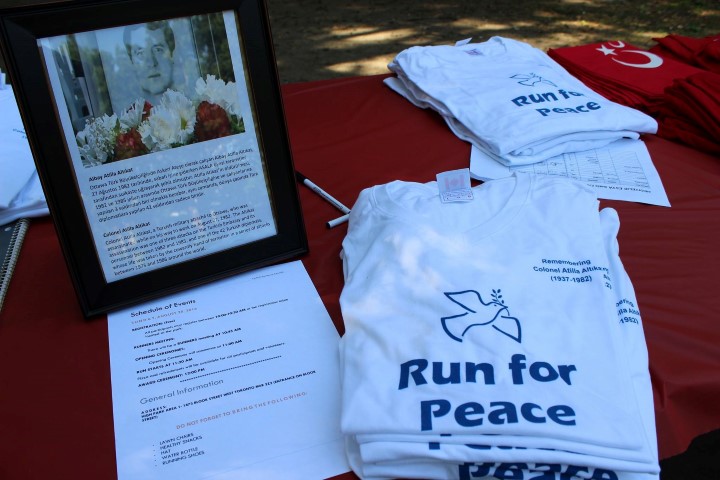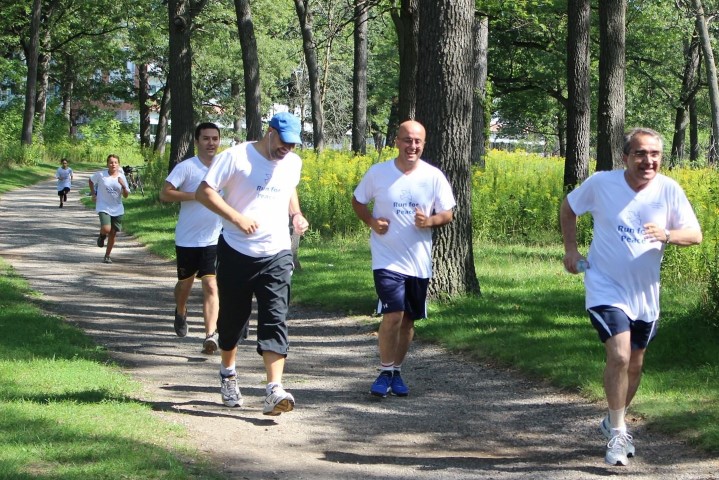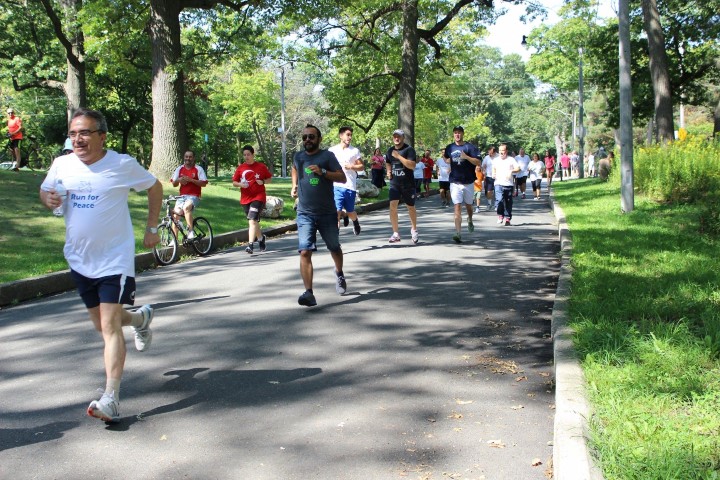 Bu güzel organizasyonun büyümesi ve Kanada içinde yaşayan farklı ülke vatandaşlarına da yayılması bizim toplum olarak gelecek nesillerimize vereceğimiz en büyük hediyelerden birisi olacaktır. Bu nedenle bizler Kanada'lı Türkler olarak düzenlediğimiz Atilla Altıkat "Run for Peace" koşusuna dört elle sarılmalıyız. Kaybettiğimiz değerli insanların yalnız isimlerini değil, fikirlerini de yaşatarak barışı sağlamak konusunda da öncülüğü üstlenmeliyiz. Gelecek yıllarda, biz Türklerin öncülüğünde, barışa inanan farklı geçmiş ve ırklardan gelen Kanadalıların da katılımının arttığı Run for Peace etkinliklerinde görüşmek dileğiyle…
Başak Köksal
Başak Köksal, Boğaziçi Üniversitesi İşletme Fakültesi mezuniyetini takiben 8 yıl İş Bankası'nda çalıştı. 2007 Ağustos'unda Toronto'ya tasındı ve bir süre Scotiabank'ta bankacılığa devam etti. Son 3 yıldır da The Co-operators isimli köklü bir Kanada firmasında sigorta alanında çalısmaktadır. Ev, araba, işyeri, mortgage ve hayat sigortaları konularında lisansı bulunmaktadır.
Etkinlikte dereceye giren yarışmacılar:
Çocuk kategorisi
1.Selin Köksal (Altın)
2. Efe Tasçıoğlu (Gümüş)
3. Efe Kılıç (Bronz)
Bayanlar
1.Aysegul Ozguven
2.Lara Ozguven
3.Ece Turan
Baylar
1.Alp Alakoc
2.Halukcan Vural
3. Kerem Koca ve Mike Lawson
Dereceye giren yarışmacılarımızı kutluyor, katılan tüm konuklara teşekkür ediyoruz.
---
---
---